Cyber Security Operations Centre
Real-time security monitoring for increased IT resilience
Our CSOC offers a range of products which utilise continuous threat intelligence and AI to proactively
provide real-time security monitoring and alarming services to reduce risk and increase your company's IT resilience, all managed by experienced security experts.
Meeting your business objectives
The threat landscape is continually changing, with businesses becoming more exposed to new threats daily. IT departments may struggle to efficiently allocate their resources maintaining an internal SOC team or their cyber security products. Our advanced monitoring and management services provide the customer with insights from experienced cyber security experts to secure infrastructure and data while simplifying management of their cyber security strategy.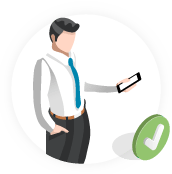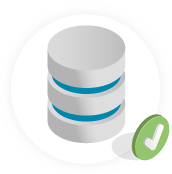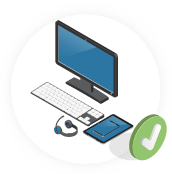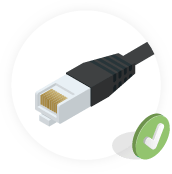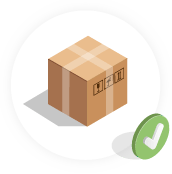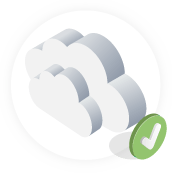 Our CSOC solution includes a collection of analytic tools that proactively provides 24/7 x 365 real-time security monitoring and alerting to enable businesses to respond to threats as and when they are identified.
Our CSOC is made up of industry experts, to advise with expertise to enable the customer to receive the most trusted solution.
It uses the Unified Security Management (USM) platform which includes the essential security capabilities in a single console with access to all the gathered information. USM creates a full view of events across the customer's network, highlighting areas that may benefit from improvement.
The purpose-built system provides a full and flexible security management platform that can create reports. Giving the customer full visibility of their reports as well as analytical information to give a clear indication of their threat levels.
Integrated with an Advanced Persistent Database, which contains a full list of known vulnerabilities which are continuously updated by all users of the system.
Categorise devices and assets with advanced business logic to give a simplified operating model with increased automation.
The service provides availability monitoring to show if devices go down or are flapping. We will detect, notify, and possibly act upon this for customers with if the customer chooses our Managed Services.
A bespoke service can be offered to tailor to specific business needs and requirements with charges based on asset rather than an event. This can make it easier to budget.
For customers who want monitoring for only their firewalls, they may choose CSOC Lite, which will provide 24 / 7 monitoring services for up to 6 firewalls.
Exponential-e employs a number of experienced security auditors, with over 40 years collective experience, that are responsible for conducting our security audits.
We offer pricing for each monitored asset rather than volume of logs, which allows for efficient budgeting.
Exponential-e are a highly accredited IT service provider, which allows us to have a high understanding of the challenges necessary to achieve any compliance accreditation.
Read our latest Security blogs
Cyber Security is real challenge for organisations at all levels, across all sectors, with new threats emerging on a regular basis, putting a considerable strain on internal IT teams. We have designed our Cyber Security eco-system with this in mind, providing your team with the tools and support they need to keep your data protected at all times, freeing you to focus on your core business. Our Security Brochure provides a comprehensive overview of each element of this eco-system – all the information you need make an informed choice about which solutions are right for your teams, your data and your customers.
Talk to one of our specialists
Fill out the form and we'll get back to you as soon as possible.
If you are looking for technical support, please contact our Support team on: 0845 230 6001
Talk to one of our specialists
Fill out the form and we'll get back to you as soon as possible.
If you are looking for technical support please contact our Support team on: 0845 230 6001
You are here:  

Services
Cyber Security Operations Centre
*Calls to 0845 numbers will cost 7p p/m plus your phone company's access charge.
All inbound and outbound calls may be recorded for training or quality purposes.