Software Defined Digital Platform (SD-DP)
Enabling your Digital Transformation (DX) journey
Whatever you are trying to achieve with your Digital Transformation (DX) objectives – better citizen engagement, empowering your employees, delivering operational outcomes at lower cost, supporting change through accelerated innovation, sustainability or simply re-factoring legacy applications for the cloud - Exponential-e has a DX Toolbox with the complementary skills and experience to become a vital part of your team to deliver real improvements to society.
Executive Summary
Over the past three years, Exponential-e has worked on more than 60 major Digital Transformation (DX) programmes for leading organisations across sectors including Legal, Financial Services, Media, Retail, Construction, Housing, Charities, and many more.
We have built and continue to refine our Software Defined Digital Platform (SD-DP) to ensure you have all the capabilities, infrastructure and tools to successfully deliver the outcomes required of your DX strategy.
David Wang, Senior Consultant with ITCom Global LLC says:
"The Software Defined Digital Platform is made of core and edge computing & applications, SD-WAN bonded and virtualization powered networking, and service chaining security solutions. Together they forge an integrated, intelligent, agile, secured, and cost-effective Digital Transformation (DX) stack for modern enterprises and institutions."
Exponential-e's Digital Platform is exactly this - and more. (See our DX Toolbox below. With your DX team and strategy in place, complemented by our resilient SD-DP infrastructure and skilled engineering team, together we can confront the challenges and issues of your DX strategy to deliver citizen centric IT platforms that offer 24/7 access. To find out how, join us at one of our London events by clicking the button below.
The Software Defined Digital Platform


Our DX Toolbox
At Exponential-e we are focused on supporting and enabling both our existing and new customers in delivering the strategic outcomes of their roadmaps through Digital Transformation (DX).
We leverage our rich portfolio of Infrastructure, Platform, Connectivity, Professional and Managed Services to drive innovation. To date, we have helped deliver in excess of 60 DX projects using our Software Defined Digital Platform and our unique DX Blueprint.
Connectivity
Global reach with:
VPLS
MPLS
SD-WAN and SD Data Centre
Ethernet
Broadband
4G LTE
Internet
Full inter-connectivity to public clouds (Amazon, Azure, Google)
Cloud
Shared and dedicated private cloud options, Hyper-converged technology (VX Rail)
Cloud Management Platform (manage all clouds via a single pane of glass)
Ultra low-cost Object Store
Storage-as-a-Service with Flash arrays
VOI apps / Desktops utilizing Citrix VDI
GPU options for hyperscale compute
Full inter-connectivity to public clouds (Amazon, Azure, Google)
UNIFIED COMMS
Hosted Telephony
Collaboration as a Service
SIP Trunking
Contact Centre as a Service
Business continuity & DR
Zerto server replication (RPO 15 mins and RTO as low as 30 mins for specific VMs)
Back-up and archive with long term retention
Professional services
Microsoft: Active Directory, Hyper-V, Azure, O365, SQL, Exchange Server
VMWare: Horizon, vCenter, vSphere, Converter
Citrix: NetScaler, ShareFile, XenApp, XenDesktop
OS: CentOS, Ubuntu, Redhat, Debian, OS X, Windows, Linux
Managed Services
Help desk
Infrastructure manage/maintain (Network/application)
O/S Management windows / Linux / VMWare / Hyper-V / 0365
Migration tools
Zerto
Stretched VLAN for seamless IP migration
VMware Converter
Hyper-V Replication
Azure Migration / Azure Site Recovery
Doubletake Move
Security
MFA
PAM
Endpoint Protection and Security
End-to-end encryption
Single-sign-on portal management
SIEM
Perimeter firewalls
Managed DDOS and Ransomware Protection
CSOC
Threat Monitoring and Intelligence
Vulnerability Remediation
Regulatory & Compliance
IT Health check
Regulatory health check
PCI
ISO 27001 and 7 other ISOs including Cloud Security
CAS-T
G-Cloud
HSCN Compliant
Cyber Essentials
Gap analysis pre and post DX
Removing the burden of maintaining and supporting legacy systems (including processes, system health and maintenance)
This ensures your success by releasing key personnel and IT skills to focus entirely on the implementation of new systems, and to make the cultural changes necessary to successfully deliver the outcomes of your stated DX strategy - and ultimately, provide the agility and cost efficiencies that will help deliver real improvements to the people that you serve.
Advising upon all technology needs and requirements to deliver the requisite 'underlay' infrastructure. This is our Software Defined Digital Platform - which we call our 'DX Toolbox'.
These needs will range from Hybrid Cloud and Hyper Converged Infrastructure, Software-Defined Networks and Data Centres, and Citrix Cloud and VDI solutions, to GPU Cloud servers, ultra-low cost petabyte storage capacities and support for a multitude of managed services and software applications. We can also manage other areas of risk such as corporate security, business continuity and regulatory compliance, all the while minimising disruption to critical systems with a seamless transition from legacy systems to new platforms.
Accreditations and Frameworks
Start your DX Journey with us…
Attend one of our morning seminars at The Ritz, London
From January 2019 onwards, we will be showcasing our DX blueprint to an invited audience at The Ritz hotel in London. Several dates are now available. Book your place to hear from CIOs that have already achieved their DX strategies. There's no better way to learn about the potential pitfalls on the DX journey - and how to avoid them. Reserve your place now - places strictly limited and allocated on a first-come first-served basis.
For our dedicated Public Sector DX event dates please click here. For our dedicated Partner DX events click here.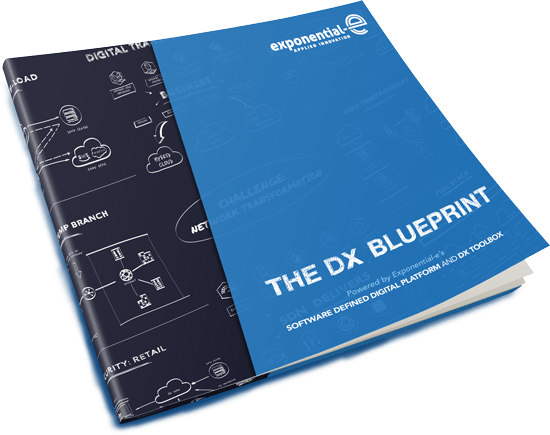 Download the
DX Blueprint
The benefits of DX, and an overview of how we transform organisations at both Cloud and Network levels
How our Software Defined Network (SDN), SD-DP and DX Toolbox will help you deliver operational outcomes while reducing costs and increasing efficiencies
Six of the specific ways we transform organisations and provide agility, flexibility and render them future-proof
London Head Office - 100 Leman Street, London, E1 8EU - Tel: 020 7096 4100 | Manchester Office - 3 Hardman Street, Manchester, M3 3HF - Tel: 0161 669 4050
*Calls to 0845 numbers will cost 7p p/m plus your phone company's access charge. All inbound and outbound calls may be recorded for training or quality purposes.